The pneumatic brad tacker 12.40G from Omer® is especially suitable for fixing glazing bars. The special stop and spacer ensure floating works and prevent damage to the pane.
The glazing bead tacker processed mini brads 18G with a length of 25 mm to 40 mm.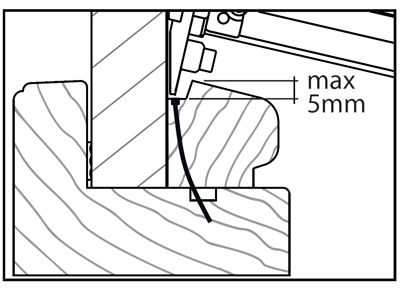 The Omer range of pneumatic tools are manufactured to the highest standard. The tackers are extremely reliable and easy to maintain, which also means that repair, service and maintenance costs are minimal.
Technical details
Min - Max length fasteners
25 mm - 40 mm
Weight

1,3 Kg

Operating pressure
5 - 7 BAR
Safety

Nose safety

Empty fire protection

No

Dial-a-depth

Yes

Quick release nose plate

No

Exhaust

Head (revolving)

Fires as

Single shot

Type of loading

Side loader

Belt hook

No

Carrying case

No

Bottle of tacker oil included

Yes

Safety glasses included

No